The 'ideal' executive doesn't forget anything. They're organized and goal-directed throughout the day. They leave their work in the office and they sleep well at night. They're in charge – of everything. End of story.
But that's an ideal that simply doesn't exist.
Feeling overwhelmed is common. And feeling chronically overwhelmed is not something an executive wants to disclose. While burnout is endemic to many workplaces, there's still a misperception that executives should 'have it all together' – and 'all together' means feeling completely in control at all times.
I coach executives with ADHD to learn how to ride the waves of overwhelm. My clients learn about what overwhelm actually is, how to recognize it in themselves so they can make different choices earlier, and how to create systems that prevent it in the first place.
Do you recognize chronic overwhelm in yourself?
Are your to-do lists endless and getting longer?

What is overwhelm?
Overwhelm is something everyone experiences from time to time. It's an emotional signal from the nervous system that the brain is being asked to process too much information too quickly. Like a car being flooded, your brain can't run as it's meant to.
The brain has limits. When you don't regularly apply the brakes and give your brain time and rest to reset, there's a huge impact on cognition. When you're overwhelmed, you'll experience brain fog, forgetfulness, confusion – and you just can't concentrate on anything. All of this impacts your ability to regulate your emotions and cope with everything you need to deal with.
But overwhelm is a normal emotional cue. It's telling us to pay attention to something in our environment. It only becomes a problem when we don't listen to it or we make up stories about ourselves. "I should be able to handle this. Other doctors seem to get their charting done on time." "The expectations for billable hours are high. Others do it. Why can't I?"
What makes it chronic?
You may be choosing to stay in an overwhelming situation because you believe you 'should'. What are you believing that keeps you in the state of overwhelm? "It must be me. I'm not good at coping. I have no other options." These assumptions and beliefs will keep you in the chaos because they shut down the part of your brain that finds solutions. If you suspect you have other limiting beliefs at play, ask yourself:
"What am I assuming that keeps me working more hours? No one else can do it?"
"Am I believing that if I don't get on top of it, I'll be invisible?"
"Am I believing that if I don't show myself as indispensable, I'll become obsolete?"

ADHDInconsistent levels of dopamine in the ADHD brain make it much more challenging to organize thoughts, regulate motivation and resist distractions. Together, these all contribute to an otherwise competent adult perceiving everything as 'all over the place'. But the expectations for their professional performance remain high. Not being able to consistently meet timely targets in high-pressured environments leads to increased overwhelm. Untreated ADHD is a huge contributor to chronic overwhelm.
Become who you were always meant to be.
Anything that threatens your sense of security, certainty and safety over a long period of time leads to chronic overwhelm. Collectively, we've been living through just such a period. The enormous changes are real – environmentally, physically and geo-politically. Even if it isn't happening to you directly, this larger context actually matters to your everyday context. Long-term environmental stress erodes your working memory and attentional resources. And these are the two executive skills you need the most to get a grip on overwhelm!
When you're overwhelmed, what's your default pattern?
Do you:
Avoid rather than deal?
Work harder, but not smarter?
Engage in numbing behaviour?
Put off making decisions?
Experience low motivation?
Experience low mood?
Respond passively?
Respond aggressively?
These are all extreme ends of an emotional continuum. And you can't solve problems when you're in an emotional extreme.
To begin to resolve chronic overwhelm, you'll want to find your middle ground. It's the place where you'll have agency.
---
Get a Grip on Chronic Overwhelm
1. Accept
Accept that this is how you're experiencing your life at this time. You may even want to practice self-forgiveness for finding yourself mired in this habit. Surrender to this reality. Once you do that, you create the mental space to begin to make different and more helpful choices.
2. Inquire
You are your best asset when it comes to reducing overwhelm. Be courageous and inquire.
Ask yourself:
"What is going on that I feel like this every day?"
"What's underneath all of this?"
"What changes have I not been making?"
"What would bring me more peace of mind?"
3. Choose to make the changes
Be in choice. Set an intention to manage your precious mental resources. Bring this intention to your consciousness, not just a dull whisper in the back of your mind. Bring it forward. Ask yourself, "What do I need to be 'in choice' around my inner wellbeing?"
4. Take care of your working memory
Overloading your reduces your attentional capacity and creates more stress. Take care of your working memory so that it works for you. Ask yourself:

"What information am I holding in my head? Where else could I store it?"
"What systems do I have for organizing and holding information?"
"What's preventing me from creating more efficient systems?"
5. Give your brain more time
The brain needs time to process information efficiently. Some brains need more time than others. And that's ok.
Build pauses into your day.
Ask yourself:
"Do I need more time?"
"What's the best use of my time? Can someone else do this task?"
"What belief would help me slow down?"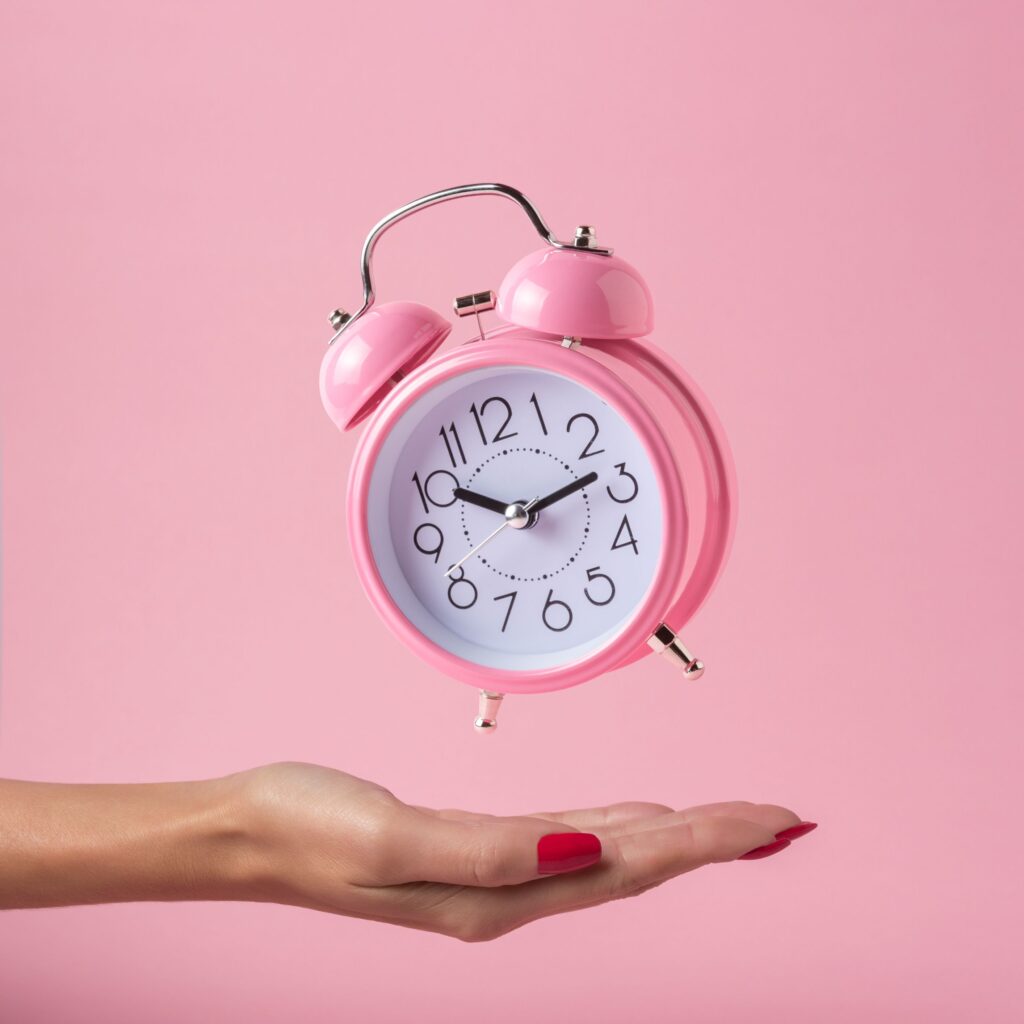 6. Pay attention to transitions between tasks
Transitions are not empty time. Instead, think of them as the time it takes to shift your mental gears. Pay attention to each transition. Take a breath. Go slowly. Be clear about what your next intention is. Ask yourself:

"Am I paying attention to my transitions?"
"Am I on to the next thing before I've properly put the last one to bed?"
"What would slow me down enough to be intentional with my attention?"
7. Pay attention to your attention
You can count on the fact that your often, whether you have ADHD or not. Start noticing where it is. Pay attention to your attention.
Ask yourself:
"Where is my attention right now?"
"What do I actually want to be focusing on?"
"What do I need to do to reduce distractions? Set boundaries? Close my office door?"
8. Do one thing at a time – mindfully.
Multitasking is a myth. Choose to do one thing at a time. Put your attention and your senses on this one task. When your body and mind are in sync, your anxiety will go down and your agency will go up. Be the gatekeeper for your brain.
9. Be Bold
If you're in a situation that keeps you in chronic overwhelm, be bold. Consider what larger change needs to happen to create the peace you yearn for. Ask yourself:

"What decision have I been avoiding?"
"Do I need to leave my job? My relationship?"
"What part of this situation do I have direct control over?"
Chronic overwhelm does not need to be your way of life – unless you choose it to be.
Remember, it starts with you.

Be compassionate with yourself.

You are your most precious resource.
With love and gratitude,
Lynda