Lynda Hoffman
I am an experienced Professional Certified Coach (PCC). I specialize in personal leadership – the key to becoming all of who you are meant to be. I partner with you to increase your personal agency and strategic decision-making.
My tool kit includes strategies for improved executive functioning, Harvard's Immunity to Change matrix, mindfulness, and mind-body modalities.
You learn to understand yourself, how your brain functioning informs your choices, and how to change what needs changing. I support you as you do the deeper work – the kind that leads to lasting, transformative change.
I am based in Montreal and serve clients internationally. Whatever setting we choose, I will hear you wholeheartedly.
"
Lynda is like a business analyst for the soul!
"
Patricia Regan – Director, Strategic Alignment
My Services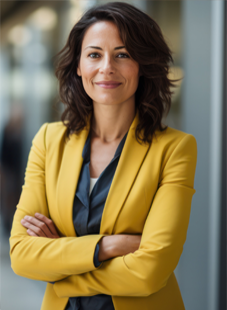 Coaching Executives
The great outcomes you dream of are possible. Develop your inner leadership skills and be strategic. Take back your power and enjoy the thrill of making a difference once again. Successful executives know that the inner work is integral to great outcomes.
Coaching Executives with ADHD
Yes, professionals have ADHD too. You can reduce the chaos, manage your time and achieve great outcomes – with much less effort. The mental fog, stress and relationship challenges of untreated ADHD are not a given.
Coach with me and you will…
Get to the core issue quickly.
Build a variety of tools for life-long effectiveness.
Recognize unhelpful belief systems and shift into what's actually true.
Stretch beyond your perceived limits and be who you are meant to be.
Enjoy increased agency and strategic personal and professional decision making.
Be free of doubt and act on what truly deeply matters to you.
I coach thoughtful, passionate and self-directed business professionals who want to create meaningful personal and organizational change. They serve others before themselves, take responsibility for their choices, and care about their impact in the world around them.
They are courageous enough to hear the uncomfortable truth — and then commit to taking relevant, powerful action.
Inspiration
You are your greatest resource. Below are videos to inspire and support you in deepening your learning.  At Lynda Hoffman Life Coaching, it's my passion to see you be everything you want to be.
Master Class
Master Class
Transforming Your Life with ADHD
With ADHD, weak executive functioning makes it very difficult to actually do what you know you want to do including making life affirming changes.
I've created this 12 part video series master class just for you — so you can live strategically when your brain doesn't want to.
You're the driver. Not your ADHD.